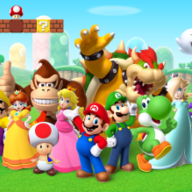 5
4DR Swag Bucks
FC

3828-5240-5842
NNID

Iqra13
Clan

Msv
My name is Iqra and I'm a 16 y/o who has been playing mk at a very young age.
I've played mkwii, mk7, mk8, splatoon and planning to get mk8dx, splatoon 2 and the switch soon.
I play competitively and I'm in a clan for mk8 and splatoon.
I have reached max vr twice in mkwii, and br once. I've reached 90k vr on mk7 and 15k vr on mk8.
My hobbies are playing football(soccer), listening to music, drawing, singing and cycling.